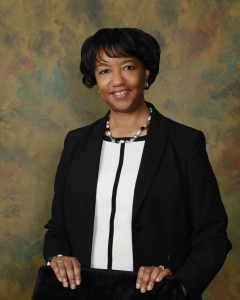 Who We Are
Lynndolyn Mitchell represents clients from all economic and social backgrounds. In addition to representing individuals in complex divorce, child custody and traffic/criminal matters; Ms. Mitchell consistently advocates for clients needing representation in veteran's benefits appeals and education law related matters. Ms. Mitchell has lectured on topics relating to special education for the The National Benefit Institute (NBI).
Lynndolyn Mitchell has drawn on her diverse experience of practicing law in five different jurisdictions for over 29 years. She takes pride in serving clients who experience unexpected legal challenges. The objective of the Law Office of Lynndolyn Mitchell PC is to provide each client with professional, competent and compassionate legal representation.
Ms. Mitchell is licensed to practice law in Maryland, Virginia and the District of Columbia.
Our Story
Prior to starting her own practice, Ms. Mitchell was a critical member of both public and private sector law firms in civil and criminal practices. As a former senior assistant public defender in Virginia Beach, Virginia and a deputy public defender in Riverside, California. Ms. Mitchell has successfully tried 35 jury trials and over 300 bench trials. She currently serves as a panel attorney for parents in the (CINA) division of the Maryland Office of the Public Defender (OPD). She also represents clients in Education Law Matters through the Maryland Disability Law Center.
Lynndolyn Mitchell served an assistant adjunct professor for University of Maryland University College's Europe (UMUC Europe) in the disciplines of paralegal studies and criminal justice from 1998-2003.  She was selected for Whose Who Among College Professors (2005)
Ms. Mitchell has extensive experience representing military families in all aspects of family law matters.  Ms. Mitchell is admitted to the Supreme Court of the United States (2014), and the Court of Veterans Appeals (2015).